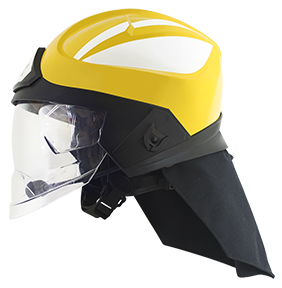 Optional features may be shown.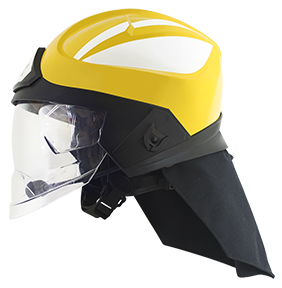 F15
Launching 2017
Structural Firefighting AS/NZS 4067:2012, EN443:2008, NFPA 1971:2013
The Pacific F15 Structural Fire Helmet combines the heritage of Pacific's Kevlar® technology with an advanced polymer chassis to revolutionize your firefighting experience. The Kevlar® and Fibreglass composite shell provides excellent impact and penetration protection and is lightweight and resistant to chemical, UV, heat, and flame. Pacific Kevlar shells have a proven service life of 15+ years' with proper care and maintenance. The unique chassis provides a platform for accessories and tech integration.
Key Features:
Light weight Kevlar®/fiberglass reinforced composite shell with Advanced Polymer Chassis
UV-resistant hi-gloss paint finish in your choice of colour
Adapter Plates for Torch or SCBA
Polyurethane impact liner for impact and thermal protection
Padded Air Mesh and Cradle
Headband adjusts between 52-64cm. Larger head sizes and smaller head sizes can be accommodated with accessories.
Flame retardant Nomex® chinstrap comes with quick release buckle and leather comfort padding
Internally retracting face shield
Flame retardant neck protector
Optional Features:
Internally retracting One Touch Eye Protector
Customized stripes/badges/decals/reflectors
Neck Protector options of Proban®, Nomex®, and PBI
Accessories Available:
UK3AA eLED CPO Torch
Adalit L5 Torch
Helmet Hood
Fabric/Mesh Carry Bag
Padded Helmet Carry Bag